Gold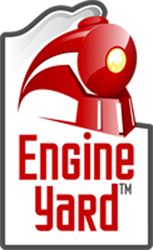 Engine Yard focuses on Ruby on Rails application deployments and operations support, so you can focus on developing your application and business. Customers have started during development and grown to millions of users without stress along the way. Start with one slice, grow to 16 slices, then to a dedicated cluster in our data center or yours–all without changing your code. Engine Yard supports the Ruby community, by sponsoring the development of Rails, Merb, Rubinius, and other open source projects. We're here 24/7, by phone, at (866) 518-YARD or email, at info@engineyard.com
Silver

Medidata Solutions is a leading global provider of hosted clinical development solutions that enhance the efficiency of customers' clinical development processes and optimize their research and development investments. Medidata products and services allow customers to achieve clinical results more efficiently and effectively by streamlining the design, planning and management of key aspects of the clinical development process, including protocol development (Medidata Designer ™), investigator benchmarking and budgeting (Medidata Grants Manager ™), contract research organization (CRO) benchmarking and budgeting (Medidata CRO Contractor ™), and the capture, management, analysis and reporting of clinical trial data (Medidata Rave ®).

Pivotal Labs has a significant reputation in Silicon Valley for product development, reliable execution, and process innovation. We work with some of the most innovative tech companies around, like Salesforce.com and a couple of multi-billion dollar tech companies you have probably heard of.
We bring agile methods to both new and existing teams, helping them produce business value faster, with less waste, higher quality, and lower cost. We get in the trenches with our clients, build real products in their environment, and leave them with sustainable practices when we're done.
We now have a large team in New York, ready to help make your project a success.
Bronze

New Relic is the creator of RPM ™, the first application performance management software tool available as a service. Today, more than 1700 organizations subscribe to RPM to monitor and manage their production Ruby on Rails applications. More information about New Relic can be found at http://www.newrelic.com.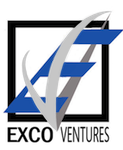 Exco Ventures is a company that believes in practical application of leading web technologies. We provide our clients with the expertise needed to take advantage of emerging tools to innovate and lead in their fields. Our consultants will inspire you while working transparently with team members. Rock on - contact@excoventures.com

Whether it's watching your TV anywhere or watching just about anything on your TV, our products are all about bringing you new and better digital media experiences. Plug in.